9 Creative Repurposed Projects You Can Make At Home
Do you love a good makeover project? Come along as I show you 9 creative repurposed projects you can make at home.

Today, I'm joining 8 other talented blogger friends to share a makeover/repurposed project with you.
There are all different skill levels here, so I'm sure you'll see something you like and that you can recreate at home for yourself.
vintage piano stool makeover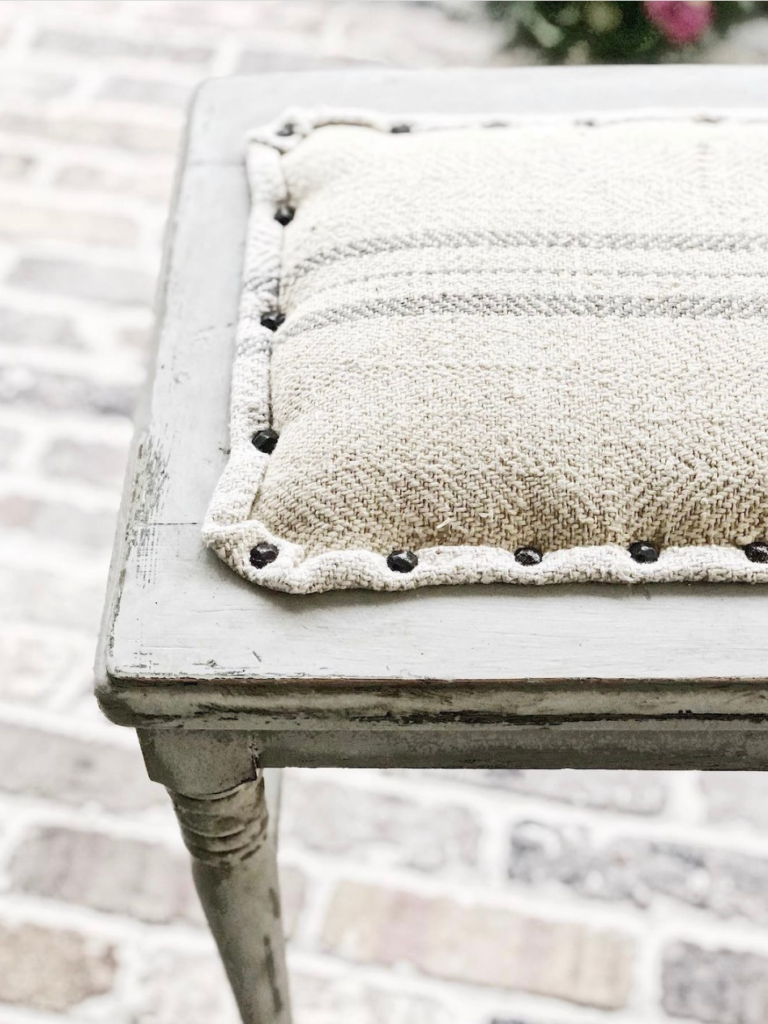 First up, is a vintage piano stool I updated and repurposed.

It has been in my family for at least 100 years, and was passed down from my great grandmother.

It sat in storage for a long time, and when I did a closet clean out recently, I wanted a place to sit to put on shoes, and thought it would be the perfect size.

You can see all the details of the project here…
apothecary cabinet
Next up on our creative repurposed project tour is Rachel from The Ponds Farmhouse.

She created this beautiful faux apothecary cabinet and placed it in her fabulous greenhouse!

It is amazing and you won't believe what she made it out of!! See all of the details here.
vintage printer's drawer makeover

Lora from Lora Bloomquist Create and Ponder created a beautiful and unique piece of wall art after she gave a vintage printer's drawer a makeover. Or was it really a printer's drawer????

You'll have to pop over and read the story to get all of the details!
kitchen sink makeover

Jenn from Down Shiloh Road did an amazing job updating her farmhouse kitchen.

She incorporated vintage porch posts and a farmhouse sink, and you won't believe the difference in the before and after!

You can see all of the details here.
creative repurpose of vintage shutters
Cindy from Reinvented Delaware did an amazing job updating an old shutter.
I love using old shutters in my decor and definitely want to try this!

She had such a creative idea turning this one into a light fixture/wall hanging.
Repurposed vintage sewing machine cabinet
Regina from Saved from Salvage created a bar cart from a vintage sewing machine.

It is SO cute! I wish I had thought of that before I got rid of the one I had.

Take a look at the before and after and how she did it, here.
creative repurpose of garden baskets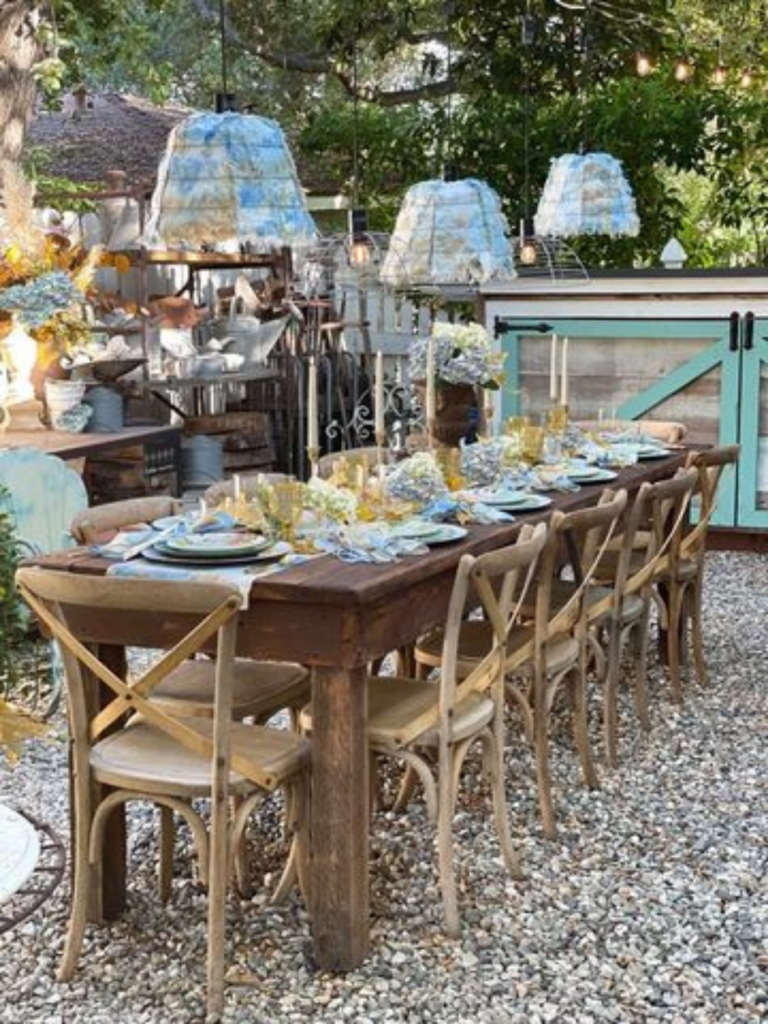 Wendy from WM Design House created the most unique outdoor light fixtures using garden baskets.

This outdoor setting where she hung her lights looks amazing!

And she has the most adorable "she shed" you have to see!
thrifted vase makeover
Michelle from Thistle Key Lane turned trash into treasure with her thrifted vase makeover.

She took 2 different vases that she found at thrift stores and turned them into a beautiful pair with a paint makeover.

See the before and after and all the details, here.


repurposed $2.00 thrift store sign
Niky from House on Silverado made the cutest flower market sign from a $2 thrift store find.

She shares some great ideas for making over a thrifted sign and gives all the details here.

Wow! So many ideas with these 9 creative repurposed projects you can make at home!

I hope you found some inspiration and try some for yourself.

blessings and happy repurposing,
Be sure and Pin It to remember it….
If you enjoyed these, you might also like the drop leaf table makeover…..
or you might enjoy this tutorial about how to make a sign/wallhanging out of a dropcloth….