How to make A Dried Hydrangea Wreath
Do you have hydrangeas bushes in your yard? I have several and some of the flowers died on the vine this year. I thought of a way to use them and make something for my winter/valentine decor, so I want to share with you how to make a dried hydrangea wreath out of them.
I'm joining a few blogger friends to share some fun ways to add a cozy vibe to your home during these winter months. Be sure and check out all of these amazing and creative ideas.

If you are coming over from Aliya at Open Doors Open Hearts, welcome! I'm so glad you are here!


As I mentioned, I have several hydrangea plants in my garden. One of them is a limelight hydrangea that has gotten huge and it produces so many flowers from late spring until the first freeze, which is usually in December in Texas.

I love having the fresh flowers to cut for arrangements for so many months during the year.

And the dried blooms make a beautiful hydrangea wreath!
different varieties of hydrangeas
limelight hydrangeas


I have found that the limelight hydrangeas dry much better than the traditional hydrangeas which are called "big leaf" hydrangeas. They are also referred to as "florist" hydrangeas and "french" hydrangeas.

The limelights seem to have less moisture in the petals which helps them dry more quickly than the other variety.

The traditional, and more common, hydrangeas have very thick petals full of moisture. If you cut the blooms at their peak blooming time, they will have too much moisture in the petals and won't dry quickly enough to retain their shape and beauty.

big leaf hydrangeas

If you wait and cut the blooms when some of the moisture is out of the petals and they begin to feel
"papery", they will dry much better.

supplies for making a dried hydrangea wreath
To make a dried hydrangea wreath, you will need…..

grapevine Wreath (this can be any shape you choose)
I ordered a heart shaped grapevine wreath here.

dried hydrangea blooms

glue gun

floral wire or bread ties
making a wreath out of dried hydrangeas



As I mentioned, I cut my hydrangeas that had died/dried on the vine.
I started by just tucking the stems of my hydrangeas into the grapevine wreath, placing each one close to the next. So there isn't space between them.

If one of them didn't feel very stable or wouldn't stay in place very well, I either dropped a bit of hot glue on the stem, or in some cases I used a piece of wire or bread tie to hold it in place.
don't like the color of the dried hydrangeas?
Typically, when I cut my hydrangeas to dry, they still have their beautiful color.

But in this case, they had dried on the vine and turned brown.

When I finished my wreath, I thought about leaving it natural, but decided they were just a little to brown and drab looking.

So, I bought a blush color spray paint and gave them a fresh new look.


At first, I used this Rustoleum Chalked Ultra Matte spray paint in blushed pink.

I liked the look OK, but it was a little flat looking, so then I found this Rustoleum 2X Ultra Cover spray paint in pink peony in a gloss finish, so I gave it a quick spray to brighten it up a bit.

I didn't even cover it solid. Just a little here and there seem to give it a bit more dimension and character.
the finished dried hydrangea heart wreath
I really like how it turned out. The color is subtle and works great with my neutral decor.

I'm thinking of making another one with a round grapevine wreath and painting in ivory, to leave out a little longer than I will leave the heart one.
I hope this post about how to make a dried hydrangea wreath gives you some inspiration for making your own.

It's a great way to use your dried/dead hydrangeas and brighten your space for winter at the same time.

If you try it, I would love to know. I love hearing from you!

Next up, to share some winter decor inspiration is Emma from Loving Grace Home. Her DIY cottage style curtains are so cute!



blessings,
Click on the link at the bottom of each photo to see lots more winter decor DIY projects and inspiration!
Winter DIY Home Decor Blog Hop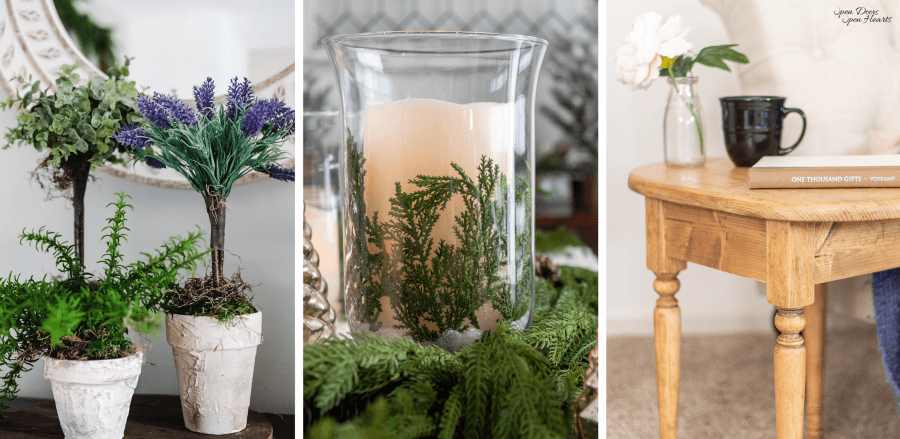 Cottage On Bunker Hill | Midwest Life And Style | Open Doors Open Hearts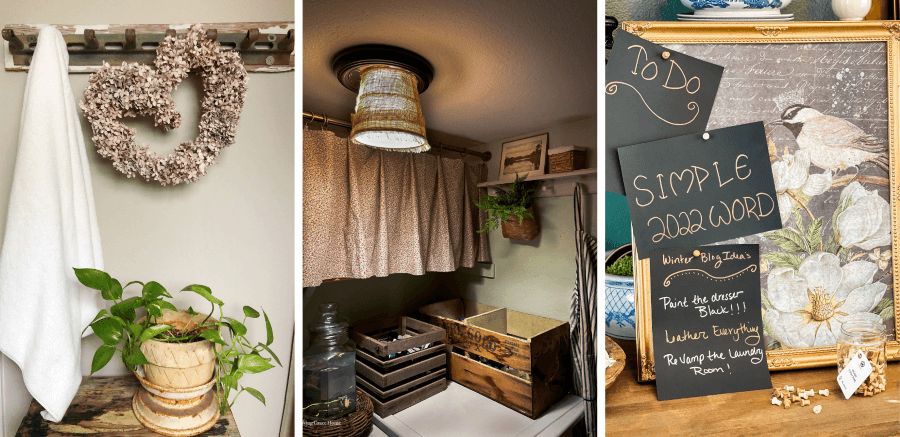 Vintage Home Designs | Loving Grace Home | Amy Sadler Designs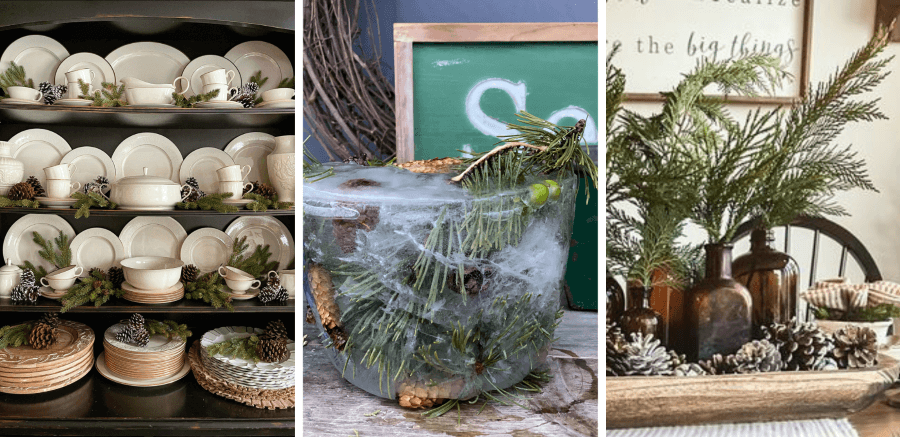 If you enjoyed this post, be sure and Pin It to rememer it…..
shop the post